Last Minute Milwaukee Catering Service
Delicious Food Prepared and Delivered, even on Short Notice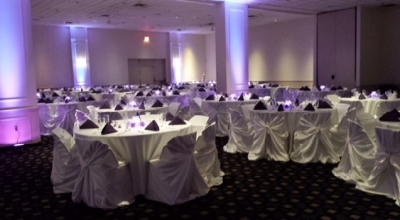 Caterer cancelled last minute? Forgot to place your order for the executive lunch at noon tomorrow? Don't stress! Charlie's Catering & Company is happy to accommodate last minute catering orders. We typically request all catering orders be placed at least 24-48 hours in advance, but we do accept last minute orders if our kitchen schedule permits.

Last Minute Wedding Caterers in Milwaukee
If another wedding catering company backs out at the last minute or if you simply forgot to place your order due to a busy schedule, don't delay in calling the chefs at Charlie's.
We'll be happy to fit your event into our schedule, ensuring you have savory food sure to please your guests. All our food comes in disposable containers with plastic cutlery, allowing for fast and easy cleanup after the event.
Catering for Corporate Events on Short Notice
Don't worry if you forgot to schedule your corporate event caterer. Milwaukee's Charlie's Catering & Company has you covered. Our brunch menu is sure to delight any crowd.
We don't sacrifice quality even if there isn't a lot of time to get a lot of food made. You're guaranteed to get delicious food if your catered event was schedule months to just days in advance. Our caterers will be happy to accommodate your needs as our kitchen schedule permits.
We will deliver our catering services to you within 50-65 miles of Milwaukee for groups of 10 and up. You can also order food for pickup if your group is smaller than 10.
Full Service Caterers – Complete with Table Linens, China and Attendants
If you need an elegant catered event at super short notice, we also offer deluxe catering services, complete with table linens, china, attendants and serving platters.
We're committed to customer satisfaction, earning our reputation as one of Milwaukee's top catering companies. Let us save the day with delicious food at a moment's notice and you'll learn why Wisconsin has come to rely on Charlie's Catering & Company.
Our caters are a popular choice for parties and events including:
Get food for your last minute event from Charlie's Catering Company