Graduation Party Catering Services in Milwaukee, WI
Milwaukee Catering Services for your Commencement Celebration
Congratulations to the recent graduate! Make sure your whole family can relax and enjoy the celebration. Let Charlie's Catering & Company handle the cooking, serving, and cleanup so you can stay out of the kitchen and spend more time with the guest of honor.
Our Milwaukee catering professionals prepare and deliver delicious food for your party of ten guests or more within 75 miles of Milwauke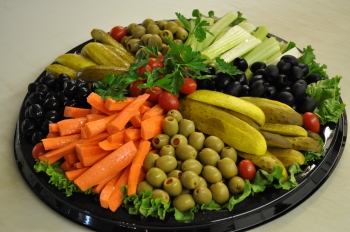 e. If your group size is more intimate, we offer convenient pick up so you can still serve the quality food you want without any of the shopping or chopping.
Simple, Affordable Catered Graduation Events in Milwaukee WI
Our buffet menu options make it easy for party-goers to find something they like and keep mingling. Our catering staff will promptly deliver your food and set up the buffet, leaving you with a mouthwatering spread and the company of your friends and loved ones. If you need a little more help, we also provide on-site food service, facilitating the flow of larger groups and keeping the buffet stocked and orderly.
Having a backyard bash? Charlie's Catering & Company has an extensive selection of per-pound menu items perfect for casual get-togethers. We can even grill the food on site for outdoor events.
Don't forget the ice cream! Our Build-Your-Own Ice Cream Bar is ideal for early summer graduation parties. Even the new grad hasn't outgrown rainbow-colored jimmies! You'll get all the fun and none of the mess because Charlie's Catering provides the bowls, scoops, spoons, and napkins at the low cost of $5.99 per person.
Catering Menus for Everyone in Milwaukee WI
With years of experience catering to Milwaukee, there's no dietary requirement we haven't catered to. Let us handle the details of making sure your guests can all enjoy delicious food, no matter their food allergies or preferences. Our customizable menu options include, but are not limited to:
Vegan/Vegetarian
Dairy-Free
Peanut and/or Tree Nut Free
Kosher
Halal
Low Carb/Low Sodium
One call to Charlie's Catering takes care of all your guests' dietary requirements, so you can relax and enjoy the celebration! If you have other concerns or don't see exactly what you had in mind, we can prepare a customized menu, just for your special event.
Forgot to make the call? Have a sudden change of plans? Under ideal conditions, we prefer all catering orders be placed at least a day or two in advance. But if our schedule permits, we will happily accommodate your last-minute catering order!
Milwaukee WI: Catering for High School Graduation Parties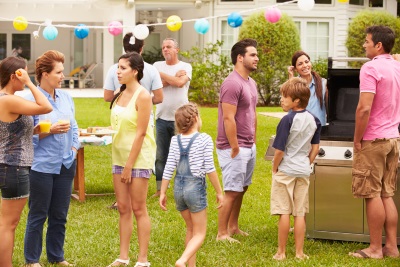 When your child graduates from high school or college, it's a great achievement; one that should be celebrated and recognized as such. We offer memorable, tasty food that will leave all your guests full and satisfied. The fun and conversation can flow easily while we worry about the ins and outs of your catering. You can relax and focus on the accomplishment at hand. Gathering family and friends can be hectic and stressful enough, don't let anything else keep you from making lasting memories. Charlie's Catering is family owned and operated; and greater Milwaukee's trusted catering service. Our fresh ingredients and reasonable prices guarantee a delicious experience for all guests. We offer customizable menus and can meet any special dietary needs that any relative might have. Prompt delivery and friendly staff ensure that your child's special day is an unforgettable gathering.
Best Catering Ideas for Celebrating College Graduation in Milwaukee WI
Our full service, extensive menu includes a variety of delicious food that can please even the pickiest of eaters. We have many buffet and "build your own" bar options, as well as per plate pricing if you'd like a completely customized menu for your guests. Delicious food, quality customer service, and prompt delivery all in one place let us make your graduation party a great celebration!
Get food for your graduation party from Charlie's Catering Company today!