Milwaukee Office Luncheon Catering
Lunch Box Catering for Employees Keeps Your Team Motivated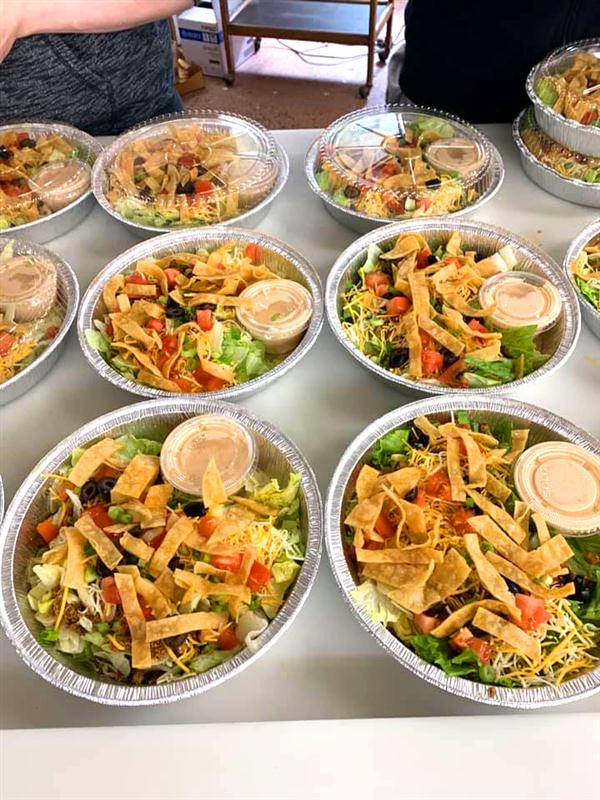 Charlie's Catering & Company delivers great-tasting meals for any corporate event. Whether you want to surprise all of your employees with lunch or you're hosting an afternoon training event, seminar, or public outing, we have you covered.
A great-tasting lunch leaves a great first-impression for visitors and potential clients, and boosts yours team's morale.
From Oak Creek to Greenfield and New Berlin to Franklin, our luncheon buffets are a favorite among local business offices. Keep productivity high by recharging your employees with the best office lunch catering service in Southeastern Wisconsin!
Choose from any one of our menus or create your own with our custom lunch catering option. From deli platters to hot appetizers, you decide what's delivered to your team so you don't get stuck with leftovers.
We also offer substitutions and alternatives for food allergies, sensitivities, and for religious reasons.
Lunches Under $7.00 per Person!
Catered lunches are extremely affordable with Charlie's Catering! Get lunch catered for your Milwaukee office for under $7.00 per person! Our lunches under $7.00 include:
Sloppy Joes
Sub Sandwiches
Macaroni & Cheese and Chicken Fingers
Chef Salad
Chicken/Tuna Salad Sandwich and Fruit
Get Last Minute Catering for your Office Lunch Today
As a boss, you are constantly running out of time on a daily basis. Dealing with responsibilities in every corner of your office doesn't always leave the space you need to plan ahead. If your team has been performing better than usual or you just feel like throwing a surprise, our last minute catering for offices makes corporate lunches even more enjoyable. We usually request you place your orders 24-48 hours in advance – we understand things happen and last minute orders need to happen. Last minute orders are available as our schedule permits.
Get food for your office lunch from the best catering company in Milwaukee today!