Custom Menu
Custom Catering Menu Options Available for Religious and Medical Dietary Restrictions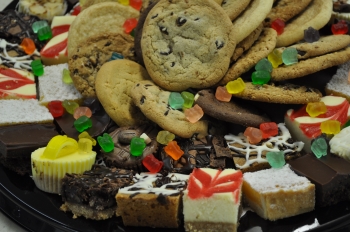 Have special dietary requirements? Need to avoid nuts or dairy? Maybe you just want something super special not found on our normal menu? Well, you're in luck! Charlie's Catering & Company allows you to make a completely custom menu, based on your specific tastes. We can also accommodate special dietary requirements including:
Kosher
Halal
Gluten Free
Vegan
Nut Free

Whether you want your backyard barbeque catered and require items by the pound or want your wedding custom catered with specialty items, rely on Charlie's Catering & Company for affordable, on time delivery of delicious food.
Great food, affordable prices and incredible customer service has made Charlie's Catering & Company Milwaukee's top caterer.
Contact Charlie for custom professional catering for your next event or party or for more information!