Holiday party catering in Milwaukee
Holiday & Christmas catering services in Milwaukee
Host a memorable party this holiday season by hiring Charlie's Catering, the best holiday party catering company in southeastern Wisconsin. You'll have a large selection of delectable foods to choose from for less than $10 a head, guaranteed on-time delivery service and delicious memories to last a lifetime. Whether you're hosting a corporate holiday party or a Christmas get-together at home, you'll find the perfect menu for your needs.

Custom MKE Holiday Event Catering
Charlie's Catering has a wide variety of Christmas catering menus to please everyone, regardless of religious or medical dietary restrictions. Our customized menu allows you and your guest to enjoy your food and party without sacrificing your diet or health needs. Choose from options including: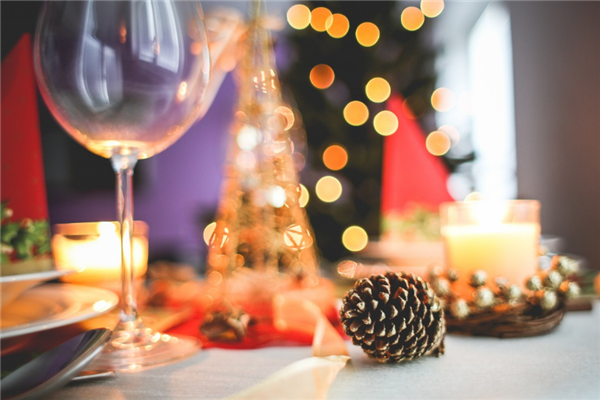 Gluten Free
Halal
Kosher
Nut Free
Vegan
Christmas & Thanksgiving Catering — Let us do the cooking!
Whether you are throwing your holiday party at home or in the office, our appetizers and menus will keep the day magical with scrumptious eats. With a variety of holiday catering menus, every menu is cooked-to-order with the best ingredients, making sure to please even the pickiest party-goer.
Contact the Milwaukee holiday caterers at Charlie's Catering Company for more information.
Surprise birthday party catering

With last minute catering, the birthday party you plan can even take YOU by surprise! As long as you place your order 24-48 hours in advance, we can help you bring your surprise birthday party catering ideas to life.

Halloween party food to die for

When you want to throw a Halloween party to remember, use your time preparing decorations, music, food and costumes; and Charlie's Catering will handle the food. Keep all the ghosts and ghouls full this Halloween at your costume party with the help of our menus.

How's the planning for your fiesta coming along? We have menu options perfect for throwing the best Cinco de Mayo holiday party in Wisconsin.

Enjoy your family time on Easter; Let Charlie's handle the food

Whether you host Easter breakfast, lunch or brunch, Charlie's Catering is the best option for delicious, hassle-free food. Put your feet up and enjoy the festivities with Charlie's on-time, affordable delivery services—you deserve it.

Feeding your fourth of July & Veterans Day party

Charlie's Catering & Company is proud to supply Milwaukee area residents delicious food for their patriotic party, from catering for small parties to huge get-togethers.

Super Bowl party appetizers

It doesn't matter who you're rooting for this Super Bowl Sunday, if you have a large crowd coming over, count on Charlie's Catering to get you the football party food you need to keep your guests happy.

Mardi Gras in Milwaukee

Mardi Gras is all about the lights and colors, but for anyone who knows how to throw a wicked holiday party, they know it's about the food, too.

You're in luck this Saint Patrick's Day

Thanks to Charlie's Catering, you don't have to worry about what food you'll be serving at your green holiday party. We'll handle everything, including delivery, service and cleanup.