Exceptional Baby Shower Caterers
Milwaukee Catering Services Help Make Baby Showers Even More Enjoyable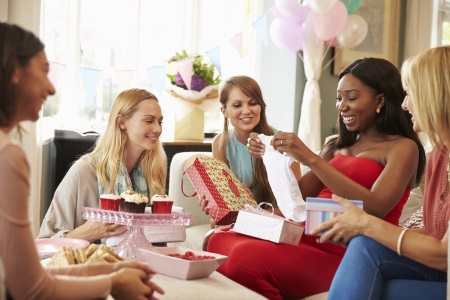 Throwing a baby shower can be a stressful event, especially if you've never done it before. There are so many decisions to make – who to invite, what games to play, where to host the party and, importantly, what kind of food will be there.
Whether you're planning your own baby shower or throwing one for a close friend or family member, rely on Charlie's Catering & Company for exquisite food everyone will love. Our great menu selection paired with our excellent service will please every guest in attendance.
We have years of experience providing food for baby showers in Milwaukee and Waukesha Counties. Groups of 10 or more can get food delivered to your location. We will still accommodate smaller groups less than 10, but the food must be picked up from our location.
Specialized Menus
We have developed a great selection of appetizing food choices to appease those with dietary restrictions and even the pickiest of eaters. Everyone will love the food from Charlie's Catering & Company.
We can accommodate all religious and medical dietary requirements including:
Gluten Free
Halal
Kosher
Nut-Free
Vegan
Contact Charlie's Catering, the Milwaukee baby shower caterers, to schedule services today!