Caterers for Quinceañeras in Milwaukee
Wisconsin Catering Company Offers Specialized Menus for Your Special Day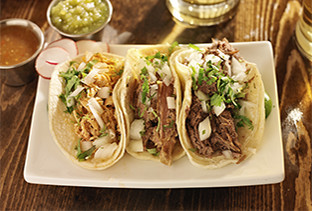 Charlie's Catering & Company understands the importance of a young girl's Quinceañera. We provide customized menus to make this celebration memorable. Our professional chefs are glad to accommodate any dietary restrictions. We can customize your food to be:
No matter which menu you choose from, we are sure you and your guests will be completely satisfied. We have a wide variety of buffet style options, as well as hot and cold appetizers, deli platters, and even a build-your-own ice cream bar.
Full Service Caterers
Our Milwaukee area caterers will not only bring the food to you, we will provide everything you need to ensure your special day runs smoothly. Our deluxe catering services come with all utensils, serving platters, table linens and china.
Charlie's Catering & Company can even provide attendants for the buffets.
Delivery Service Area
We are able to provide delivery services for parties of 10 or more within a 75 mile radius of Milwaukee. We will deliver to groups larger than 10. If you are having an intimate gathering with less than 10 people and want to make the event even more special, you can still order food for pickup.
Last Minute Catering for Quinceañeras
Charlie's Catering & Company will accept last minute catering requests for Quinceañeras in the Milwaukee area. We prefer catering requests 24-48 hours in advance, but we will provide catering on shorter notice if our kitchen permits. If you find yourself needing to find a replacement caterer day-of, give our caterers a call!
Get food for your Quinceañera from Charlie's Catering Company today!